Mindful & Intuitive Eating
Evolved Eating
SM
Dear Professional Dieters, Secret Eaters, Wonderful Women At War With Food & Your Body,
Stop Struggling.
I will show you Game Changing,
Mindfulness/Self-CareTools (Not Rules),
to bring you peace with food and your body.
Yes.You.Can.
I know you.
You've struggled with food and your weight for...ever!
You try one diet after another. You avoid foods you like--then constantly crave them.
You constantly think about food-- what will I eat? How many calories is that?
You don't make time for yourself; you have no real structure/tools for self-care.
You exercise as punishment rather than joyful movement.
You feel hopeless, like nothing will ever work for you!
You dream of having a peaceful, balanced relationship
with food, body and your weight.
If you're fed up with the fear and shame, the daily repetition of promises and regrets,
I invite you to step away from diets & deprivation
and experience food, eating, body and life
in a kinder, more playful, more holistic way.
I CAN HELP YOU find YOUR path to calm, confidence and clarity with
food, body and weight.
Yes.You.Can.
My beautiful friend,
I've been right where you are now, and, I promise—
Whatever struggles, setbacks, or shame you've experienced with food, body, or life,
truly, truly—
I've been there — done that!
I spent 20 years struggling with eating! Twenty years!
Back then, my life went something like this:
For 4 days each week, I was the perfect,
professional dieter—
Eating dainty dry salads, dry grilled chicken, fat free everything, no carbs.
So virtuous! I thought I would explode!
By the fifth day, my cravings—
which howled louder and louder the longer I restricted—
would burst free and run wild.
I felt like a failure, I felt "run over," like my only choices
were to completely resist or completely submit.
Can you relate?
After years of bingeing, starving or dieting,
I craved peace with food and my body--but how?
I began by slowing down, listening, taking teeny, tiny, micro-steps.
And...Being kind.
My shift began one morning.
I sat on my kitchen floor, 6 bagels taunting me from a plastic bag on the counter.
Nervous, I waited.
For Hunger.
Waited to experience for the first time,
a sensation inside me that I could name as, Hunger.
I was terrified, and determined.
I sat on the floor, breathed, worried and waited.
After about 3 hours, I felt a flutter in my throat.
It was different than what I expected.
It was mild, soft. Gentle.
I realized, this must be it!
I tore one bagel in half, pulled a small piece from that,
placed it in my mouth, closed my eyes and chewed, slowly.
I felt suddenly calm. Present. I kept eating until I was full, completely satisfied.
I felt no guilt. It was a moment I'll never forget!
My  Eating Evolution had begun!
My recovery became the seed for Evolved Eating, which I've been teaching for over 30
years.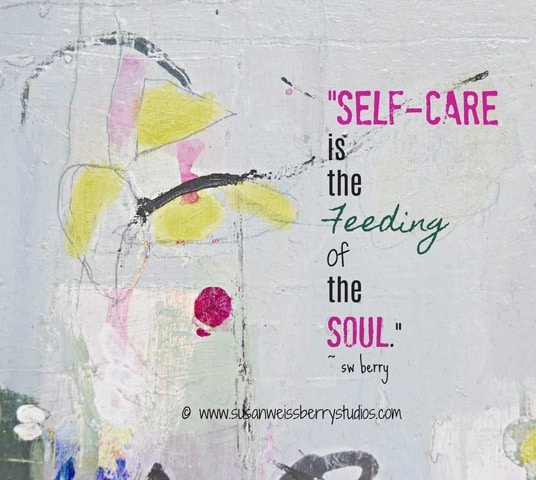 EVOLVED EATING SUCCESS STORIES
"Susan's guidance has given me hope with a problem that has plagued me for 15 years. She is extremely knowledgeable and caring, and I felt safe and at ease with her. Within the first few minutes of my 1st session, she zeroed in on my food/body struggles and concerns and addressed them on my level. She gave suggestions, which were practical for me to implement the same day and beyond. My fears are reducing and my happiness increasing as I recover. " ~ Barbara
"Susan's approach to healing is simply the best thing I've come across in my recovery from disordered eating. Both in our private sessions and in the group meditation workshop she is full of wisdom, empathy, and positive energy." ~ Denise
 Ready to stop struggling with what you eat?
I want to teach you another way, a kinder way, a way that actually works.
It's not just a way to eat, it's a way to live.
Evolved EatingSM is a unique, effective and gentle holistic process that frees you
from struggling over WHAT you eat by teaching you HOW to eat.
You will receive individualized Tools not Rules:
Mindfulness tools to help you become more aware and more present so you
can connect with real physical hunger.
Intuitive eating tools teach you how to reconnect to the mind-body wisdom
you were born with so that you can trust your food/eating choices in the
moment.
You will know WHAT to eat and how much to eat simply by checking in with
yourself.
End the notion of good and bad foods.
Eat without guilt or fear.
Build an understanding of and clarity about the foods that work best for your
system.
With self acceptance and self trust, create a more peaceful, balanced and intuitive
relationship with food, body and your weight.
Learn how to identify and work with your inner critic so that you can have more peace, fun, confidence and clarity.
Change your behaviors gently, naturally.
Yes.You.Can.
For over 30 years, as a Mindfulness Specialist and a Certified Holistic
Health Coach,
I've been helping others who have felt just the way you do now,
create happier, calmer, more authentic lives.
I have a gift for helping you shift your experience from shame, frustration, frenzy and
self-doubt—
to clarity, calm, confidence and compassion.
I can help you free yourself from your rules, fears, doubts, critical stories and
the behavior that stands in the way of you living your best life.
EVOLVED EATING SUCCESS STORY
"What's different about Susan is that her fundamental goal is not weight loss,
its self-love. I would recommend Susan to anyone who struggles with
emotional eating, overeating, eating disorders or whatever you want to call it –
basically anyone who isn't happy with their relationship with food.
After years of therapy and struggling with an eating disorder,
I can now actually say and believe that I am on a path to recovery.
Its baffling to me that there aren't other professionals out there
who use this approach, because I truly believe it is the only sustainable way
to get better.
I've been overweight my whole life and it was when I met Susan that I finally began
to make sense of my relationship with food and with my body.
With her help I began to recognize my hunger and satiation signals,
to eat more mindfully and to heal my relationship with my body.
I've learnt so much about being mindful, managing the diet-mind and the
resistance-mind, and of figuring out the smallest steps that all add up
in a meaningful way. I'm feeling grateful for having Susan's support in my
journey of learning to listen to my body and lovingly nourish it.
I'm learning to be healthier in the healthiest way. " ~ MM
Ready to stop struggling with what you eat?
I want to teach you another way, a kinder way, a way that actually works.
It's not just a way to eat, it's a way to live.
EVOLVED EATING SUCCESS STORY
"Each time I speak with Susan I am left with a feeling that is difficult to explain...
but it reminds me of how Snoopy must feel when he does his dance!
I have come to her in the darkest times of my life
and she has helped me laugh again.
I have come to her when I'm coming apart
and she has helped me feel whole again.
Susan listens to me and understands. She gets me.
In every meeting, she reflects back to me something so valuable—
it's like a lightbulb goes off!
She is a wise teacher and compassionate friend.
I've learned that when I feel frightened, or angry, or scared or alone,
I don't need to starve myself.
I don't need to binge and then purge to try to make my life disappear.
Susan has given me tools to help move through those really hard moments:
Mindfulness Meditation, Metta, visualizations, breathing exercises, drawing
meditations, and so much more.
I have learned to stay present with myself, to be kind to myself rather than spinning off
in my head or running away in my ED.
I feel much lighter and calmer. I'm laughing so much more. I have learned to love
myself again. Susan is amazing!" ~ Christina B.
EVOLVED EATING SUCCESS STORY
"My issues with food had affected me on so many more levels than I realized.
Through our work together, Susan has helped me discover those fearless, confident,
authentic pieces of me I had lost along the way. Susan has taught me to eat what I
want, but in a way that respects my body. I have a healthy friendship with food
that I never dreamed was possible. It's amazing how regulated my mood is, and
how great I feel about myself now. I feel like my life is finally on the path I was
born to take. I am starting my business, I met a wonderful man, I feel great in
my body, and I truly love myself. If you constantly think about food-- what will I
eat? how many calories is that? I won't dare touch the complementary bread,
don't touch the bread, it's evil-- Evolved Eating is what you need to free
yourself from those fearful thoughts and get in touch with your authentic,
happy, confident, dancing self. Seriously, Susan and I danced together one
session. It was amazing!" ~ P.W.
Ready to stop struggling?
Yes.You.Can!
I'd love the opportunity to work together!
Are you hungry for someone who is there for you, by your side?
Someone who truly listens and understands?
I'm here to guide you, every step of the way.
My promise to you:
During our sessions, you'll receive my undivided attention in a compassionate, 1:1 relationship.
I will support and encourage your mindfulness, growth, experimentation and gentle shifts in
behavior.
I will deeply listen, hear and understand you and your needs.
I will provide you with
practical tools that allow you to get to your,
Yes.I.Can.
There'll be support for you when you backslide, get stuck in gum, mud, or your spinning
mind.
Cheers when you take a step out of old habits and fearful "rules" into peace,
power, joy and clarity.
Evolved EatingSM is perfect for you if:
You want a reason to wake up every morning that isn't about weight and food.
You're tired of diets and rules.
You want to be the boss of you.
You crave peace with food body and weight.
You don't want to count, measure, weigh, deprive or restrict.
You're tired of feeling guilty about everything you eat.
You want to reclaim your strengths, appetites, sense of humor, and joys.
You want peace, freedom, and time to focus on and do amazing things.
You want to become braver, kinder, clearer and more confident.
EVOLVED EATING SUCCESS STORY
"I have seen many good therapists and healers in my search for well-being and peace around
food and body image, but none have been so effective as Susan. She truly understands what the
struggles are. Through her "no-diet" Evolved Eating process, I've learned practical,
intuitive/mindful eating tools that have helped me trust myself and feel freer around food. I no
longer have to be thinking, planning and worrying all the time!" ~ Misty
What if you had 1:1 support to end your struggles with food, body and weight?
Evolved EatingSM—Mindful and Intuitive Eating Packages
Evolved Eating is a personalized process. Not a program. All coaching is private and completely
individualized. We work by phone and through email.
1-hr. individual meeting $185.00
A 1hr. stand alone call.
If you decide you want to do ongoing coaching with me,
we can use this session and investment toward the
remainder of the 4-month package.
4-month, ongoing, individualized mentoring: $1200. 
Your 4-month package includes:
8, 1-hr phone meetings
Emails between meetings
A custom tailored, personalized process.
Clear Information and tools that you can immediately implement.
Action assignments, accountability, and practices to get you to your Yes.I.Can.
Inspiration, and compassion.
Mindfulness Coaching.
Meditations.
Creative Exercises.
My 30 + years of knowledge, experience, caring and support.
Mentoring from a guide who has been exactly where you are right now and has walked the path
to healing.
Susan Weiss Berry, MS, MFA, CHHC is a gifted Nutrition Counselor,
Certified Holistic Health Coach, Mindfulness Specialist, Writer, Painter,
and creator of Evolved EatingSM , The Art of Getting UnstuckSM and Painting Makes Me BraveSM.  
She's helped hundreds of clients recover from eating disorders, chronic dieting,
Mindless Eating/Living and weight and health issues. Using her decades of meditation experience,
as well as her own recovery, she teaches clients to gain insight into their own behavior,
increase their self-acceptance and reconnect to their innate mind-body wisdom.
Her humorous, compassionate approach has been described as both practical and profound.
Susan has written for and been quoted by Runner's World, Cosmopolitan Magazine,
The Detroit Free Press, The NY Daily News, Columbia University News Wire Service,
and numerous on-line publications.
PRAISE FOR EVOLVED EATING
"Fad diets that focus on weight loss, calories, and restrictive practices
put us at odds with our bodies and our appetites.
Susan Weiss Berry's Evolved Eating approach offers a practical
yet powerful alternative to help people find peace with food and their bodies.
A pioneer in the non-diet movement, Susan is a gifted expert who brings a depth of
experience, skills, and true wisdom to her work."
Judith D. Banker, MA LLP, FAED.
Founder and Executive Director, Center for Eating Disorders, Ann Arbor, Michigan
EVOLVED EATING SUCCESS STORY
"Susan has taught me to be 'aware.' A seemingly simple task/concept has changed the
way I'll live the rest of my life. Staying in the moment and being conscious of myself
both physically and emotionally has allowed me to choose what's truly best for me.
Taking life one day at a time and not judging or predetermining an outcome, has
lessened my feelings of worry and regret. I'm allowing myself to confidently 'peel
away my layers' and accept balance. I go out to eat three times a week. I'm eating
what I want – I eat everything. I feel good. I don't plan. I don't feel guilty. It's one
of the best feelings ever! Susan's approach is very clear, never overwhelming. She has
passed on her years of discovery and information in a manner that is reassuring. Being
able to speak with someone who has faced the challenges I'm up against is not only
encouraging but fundamental. I look forward to being able to live the rest of my life
with the lessons Susan has passed on to me." ~ Julia
The point is:
When your struggles with food, body and weight get smaller,
you'll have more confidence, clarity and calm in all parts of your life.
And the freedom, time and energy to create a more meaningful, creative,
and happier life than you ever thought possible!
Because when your struggles with food, body and weight get smaller and
smaller and smaller, there is finally room for you!
The authentic you! Your true, playful, creative soul. Your best self.
QUESTIONS ABOUT THE NOURISH PACKAGE?