In Hard Times, Kindness and Comfort…Foods…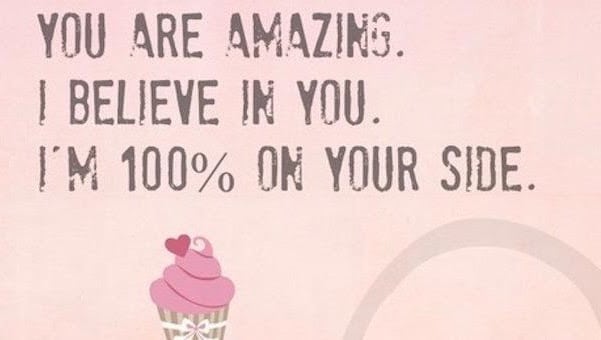 "…It is the time to pause, reflect and bring wisdom, courage and care to ourselves 
and those around us. We human beings have survived for a thousand generations, 
helping one another and inspiring each other. We know how to do this. 
Instead of getting caught in collective fear and anxiety, we can remember to 
take a breath, center ourselves, and take practical precautions and protections, 
but calmly and in the spirit of love. Each of us can contribute to the well-being of 
ourselves, our communities and our world. Let us practice together in these 
difficult days…This is the perfect time to create a home 
retreat for yourself." ~ Jack Kornfield (via @jack_kornfield)
How are you?
(Seriously, please LMK!)
❤️ 
This is a moment. Things are feeling challenging, uncertain, 
downright scary! 
This past week felt like a global earthquake. 
The world turned upside down & now, we find ourselves in a 
strange new place, where we're all improvising.
Of course we feel uncertain, stressed, perhaps isolated.
This is some scary sh*t! 
Life is very different than it was even 10 days ago. 
I spent 2+ hours Saturday searching for toilet paper! 
Could not get delivery from on-line, so finally, had to take a 
bus to another town to score! 
The new normal?
I'm heartbroken for all the small businesses closing, people losing 
jobs/income, for those who are ill, for the overwhelmed medical 
teams, exhausted grocery workers, and on and on….
There's so much to process and absorb.
I have moments when I'm a mess–& then graceful moments when 
I stop thinking/planning, when I breathe and allow my wisdom/
intuition to guide me.
In those moments, I'm able to see this as a time for quiet. 
For letting go. 
For stillness (which we often resist). 
For healing from the previous long-term stresses of our lives – 
the chronic doing, pushing, rushing, striving. 
This is a time for surrendering, for pulling into our deepest refuges: 
home, family, body.  
What if right now we didn't try to figure anything out (how can we?) 
and instead allowed ourselves to just be. To sleepily dream..to 
perhaps allow something we'd set aside to bubble to the surface again, 
or to welcome the new. Maybe in this necessary pause, we will 
birth an amazing idea, sparkling, restorative and nourishing for all.
Here's what's helping me steady myself right now:
1.  Practicing extreme kindness and surrender…Comfort foods, comfy
clothing. Crying, sighing, staring out of the window. Giving myself 
whatever I want/need. Having my feelings but not drowning in them.
2. Interrupting the Worst Case Scenario story with, I don't know. 
I don't know opens things up, humbles us, allows space for multiple 
possibilities and reduces panic. 
3.  Calming my nervous system-
These help me: Meditation, movement, writing, painting, collaging, 
scribbling, + self-talk, affirmations, connecting w/my peeps, my pup, 
cooking, chopping, reading, cleaning, laughing. Epsom Salt Baths. 
Eating comfort foods (I've got an abundant supply of chocolate, pastas, 
rice, muffins, canned fruits and veggies–impossible to get frozen these 
days!) Resting, napping, sleeping. Experiment/play to see what works 
for you.  Practice FLOW
4. Treating myself like my own precious child. *Spoiling* myself ✔️ 
Being super gentle, patient and loving. This is not a time for forcing, 
for pressure or Shoulds. I can do big things if I want (dabble with novel 
writing, strengthen my French) or small things (polish my nails, brush 
the dog), or I can hide under the blanket/do absolutely nothing at all. 
Current Mantra: Sweetie, we can do whatever you want.
5. Watching Movies. Current faves: Pride and Prejudice, Sense and 
Sensibility, Eternal Sunshine of the Spotless Mind, After The Wedding, 
Sex and The City.
6. TV:  Outlander, My Brilliant Friend, Jeopardy (I'm a total nerd), 
Curb Your Enthusiasm (Larry David's over- the-top audacity always 
makes me laugh)
7.  Naps + sleeping more (which Strengthen/boost/calm immune/
nervous system, Adrenals).
8. Naming/embracing my feelings with kindness and compassion. 
Place flat palm on my heart and say to the part feeling:
I'm so sorry you're feeling ____________. Of course you're 
feeling ___________. I'm here with you. What do you need, 
how can I help? 
Notice: Our nervous systems relax as soon as the feeling is named.
9. Dancing. Singing. Jumping. 
10. Walking, getting sun. Yes to Sunshine
11. Regular Pausing. Practicing conscious Breathing (I tend to 
hold my exhalation when stressed). 
I'm intentionally moving S-L-O-W-L-Y through my day, especially 
when feeling the adrenaline buzz.
12. Setting firm limits and boundaries–w/news/info, w/on-line time, 
whom I talk to, for how long and about what, limiting isolation w/
planned calls with my people. Noticing how I feel, what I need and 
saying YES to ME!
13. Remember:  This is not business as usual! It's absolutely okay 
to take life one minute at a time right now. It's totally ok to not know 
anything beyond this moment. Allowing the not knowing is kind. 
It's protective. It's real.
14. Reading Old Favorites: 
This book is so weird and outrageous, always makes me smile: 
A very beautiful book and perfect for this time:
Reminder about survival, growth and healing:  
Always, Pema
How are you managing? What's helping you right now?
It's true — we're in a hard space —
But, I also sense that beneath the surface, things are shifting
And changing for the better.
The more we can connect/support each other right now (virtually works), the better I think we'll feel and the more easily we can move through this.
I'm right here, with you &
I want to know
How can I support you right now?
What do you need?
How can we make this experience softer, lighter, kinder,
and more purposeful?
Try this:  Be super kind and gentle with yourself. 
Eat the foods you love, do the things you are able to that 
bring you joy and peace.
Be well,
xo,
Susan
p.s. I'm spending less and less time on Facebook, and more on Instagram, so let's connect there
I TEACH  so over 'the rules'  WOMEN 
HOW TO TRUST THEMSELVES & 
TRANSFORM THEIR LIVES.
***
How to:
Move from Longing to Living & Eating with Freedom, 
Passion, and Joy.
If you're struggling to heal your relationship with food, I want to help!
For over 30 years, as a Mindfulness Specialist and a Certified Holistic Health/Life Coach, I've been helping others who have felt just the way you do now, create happier, calmer, more intuitive lives. I have a gift for helping you shift your experience from shame, frustration, frenzy and self-doubt–to clarity, calm, confidence and compassion. I can help you free yourself from your rules, fears, doubts, critical stories and the behaviors that stand in the way of you living your best life.
curious about working with me?
I invite you to have a look at my 1:1 Coaching Packages and see if one of them resonates with you.